I'm a "Life Style Enhancer" — I've paid attention and it has served me and my friends well! Being a gay kid growing up in "trailer community" in Southern New Mexico, it was imperative for me to be observant of all that was going on around me — I wanted to live!
That early "survival training" imprinted me and I've used it every day of my life. I've paid attention to details, nuances and appreciate "what works" —and what doesn't. I've learned a lot of things…the hard way. The really hard way! Believe me, I wish someone had shared their hard-fought wisdom and style me years ago.
Bring The Perfect Gift To Your Friend's Kids! If you're lamenting about what to bring as a gift to a friend's house and they happen to have younger kids, you're in luck!  There are some amazing DVDs out that will entertain the kids for hours and they're pretty inexpensive.  They range from $10.00 to $15.00....
Read More
8 Rules of Gift-Giving: It took me a long time to learn "the rules." I've learned them the hard way and sometimes it was pretty embarrassing getting that education. I've updated my previous post. Let me know what you think. Rule #1: Give a gift that is appropriate for that person. Grandma doesn't need a...
Read More
Are you familiar with picture taking rules? "Why don't you come over and let's go through my vacation pictures!"  Ohhhh God!  How many times have your friends asked you over to take a look at their "fabulous" vacation pictures…and you'd rather be…ironing your hair?  Enough said?  In most instances: B-O-R-I-N-G!   It's unbelievable to me...
Read More
I'm not talking about the frozen water "ice" when I say that you need "ICE" in your phone. ICE is an acronym for: "In Case Of Emergency". Paramedics and hospital personnel are trained to look for this in your phone if something happens to you. If you're in a car wreck and knocked unconscious, have...
Read More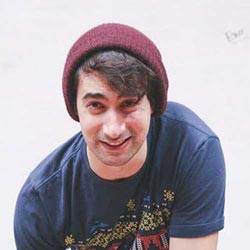 "Arcu iste nihil dolorum, cupidatat asperiores quisque magnis laborum arftge ad voluptate,Fusce habitant aspernatur excepteur ut esse hello pellentesque auctortor, etiam tempus voluptatibus. Sit lauda ntium, portt itor habita "
"Quaerat mus ut? Magni suscipit eaque impedit nemo? Ullamcorper autemris quaerat habita , facere dignissim irure netus, dolores!"
Impedit sollicitudin praesent cum eligendi justo aperiam eget tellus mconsectetuer, porro nostrud ad taciti nesciunt omnis cubili
Guys, guys, guys! If you're single and your want to meet an incredible chick—get your ass into a gay bar! Here are 5 good things you need to know before you start hanging out with "the boys." Here ya go… 1. Cool girls have Gay Guy (GG) friends. Any straight girl who can bag a...
Read More
Are you really ready to meet your prince? You want a man who acts like a prince?  You're not going to believe this answer. Ready? You go skeet shooting! Don't stop reading! Not only will you have a blast shooting skeet, but you're going to bag a man too! This is the best advice on...
Read More
Men!  Listen up!  If you're anything like me and you might peeing in the middle of the night, so make it easy on yourself — sit down to do it! This is especially true if you live with women!   I don't have any idea why they are so territorial and dictatorial (pun intended) over that...
Read More
Do you have problems remembering your passwords? I don't anymore! You're not alone and hacking and "phishing" into your accounts is a real threat to you so you better get your passwords in order.  The best passwords contain letters, numbers and punctuation symbols / characters. You should not have the same password for all of...
Read More
I published this years ago, but even today, I still have friends that say this was some of the best advice they've ever gotten.  SO…. Before you ever go to a big event with your friends, you need a plan! How many times have you gone to a concert or baseball game and you lost...
Read More
Get Rid Of Unwanted Party "Guests." I have a large deck (I said DECK) and there's nothing better than being out on it in the spring, summer and fall in Chicago. There's one thing that often ruins it — mosquitoes. When those bastards show up, they'll ruin your party faster than a drunk ex-boyfriend who...
Read More
Need An Advice from The Gay Guy?
Upload a video or drop your question in the form below